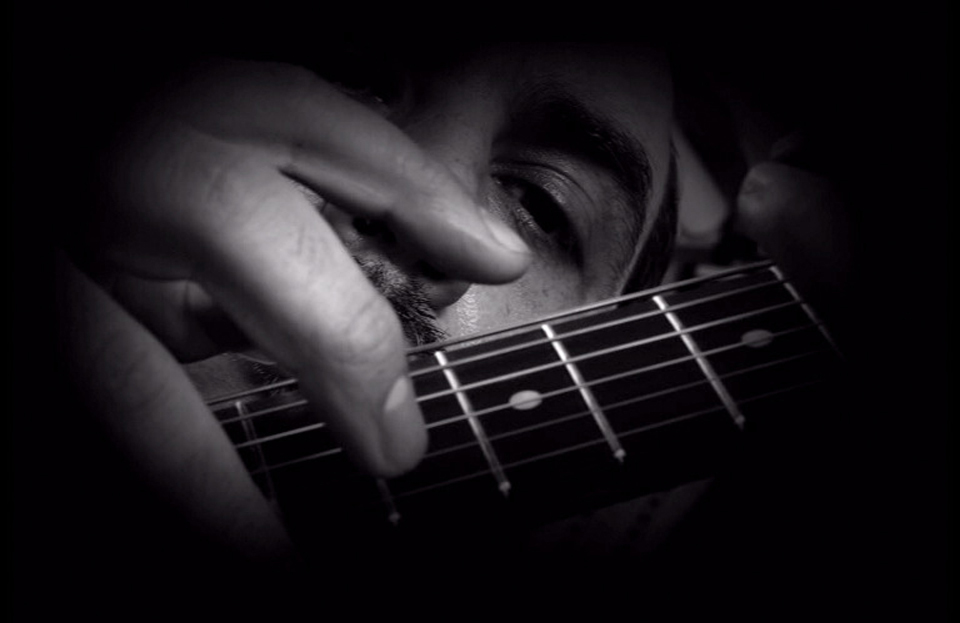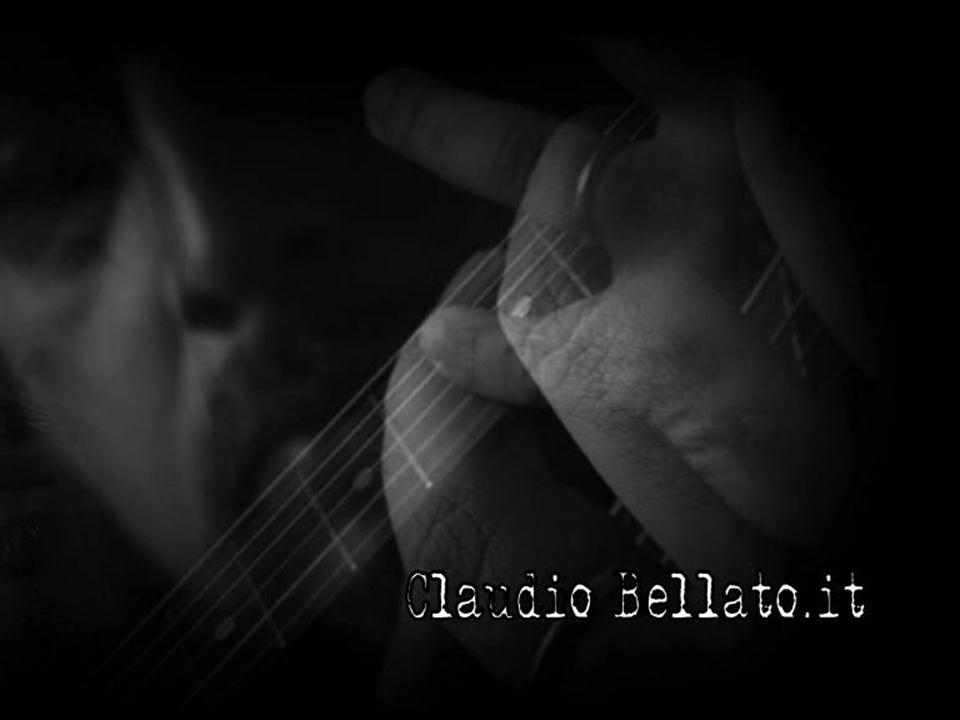 Claudio Bellato è un chitarrista e compositore. Diplomatosi al C.P.M. di Milano, negli anni novanta intraprende la strada di solista della chitarra acustica, attraverso una personalissima ricerca delle possibilità espressive dello strumento. La sua carriera professionale vanta numerose collaborazioni: nell'ambito jazz il progetto Evening Songs (culminato nella realizzazione dell'omonimo cd), un lavoro basato su composioni originali e riletture delle musiche di autori quali Evans, Monk, Jarret; la sonorizzazione per spettacoli teatrali; l'apertura dei concerti di artisti quali Gian Maria Testa, Bob Brozman; la partecipazione in numerosi festivals internazionali: C.B.E., BRUCHSALL EUROFESTIVAL, SARZANA ACOUSTIC INTERNATIONAL MEETING, MADAME GUITAR (UDINE).
E' docente di chitarra in numerose scuole liguri, tra le quali: Louisiana Jazz School (affiliata all'Italian Jazz Institute), Progetto Yepp, ecc..
Il suo ultimo lavoro discografico è il cd ALBANOVA realizzato con Officina Acustica Quartet nel 2014.

Progetti musicali

ETHNIA PROJECT con il virtuoso percussionista Loris Lombardo, il mandolinista di fama internazionale Carlo Aonzo (collaboratore di Beppe Gambetta e David Grisman e fondatore dell'accademia internazionale del mandolino) e la partecipazione del sassofonista Antonio Marangolo (collaboratore storico di artisti quali Francesco Guccini, Paolo Conte, Vinicio Capossela).

OFFICINA ACOUSTICA QUARTET basato su musica originale: dal flamenco al latin jazz, passando per la tarantella. "Musica a sud", come la definiscono gli autori Enzo Cioffi e Claudio Bellato.

ACOUSTIC SOLO CONCERT: ambizioso progetto di sola chitarra e voce, dove la contaminazione tra i generi, unita al virtuosismo, crea un grande spettacolo.

Il DUO con il virtuoso delle percussioni Loris Lombardo.
Claudio Bellato is a guitarist and composer. Graduated from C.P.M. in Milan. In the nineties, he take the road of Solo Acoustic Guitar, through a personal research on this instrument. His professional career has numerous collaborations: in the jazz environment, the project Evening songs, culminated in the creation of self-titled cd; a work based on original and reinterpretations of Evans, Monk, Jarret; he also performed in TV shows, performances of visual art and theatrical sound design. In Italy he has opened for artists such as Gian Maria Testa, Bob Brozman; he played in many international festivals: C.B.E., BRUCHSALL Eurofestival, SARZANA ACOUSTIC GUITAR INTERNATIONAL MEETING, MADAME GUITAR (UDINE).
He is a guitar teacher in many music schools, including the Louisiana Jazz School (school affiliated to Italian Jazz Institute), the Progetto Yepp, .etc.
His latest work is the cd ALBANOVA made by the O.A.Q. (Officina Acustica Quartet).

Musical Projects

ETHNIA PROJECT with virtuoso percussionist Loris Lombardo, the great mandolin player of international repute Carlo Aonzo (music partner of Beppe Gambetta and David Grisman and founder of the International Academy of the Mandolin), featuring the saxophonist Antonio Marangolo (contributor of historic artists like Paolo Conte, Francesco Guccini, Vinicio Capossela)

OFFICINA ACOUSTIC QUARTET (a.k.a. O.A.Q.), a musical project based on original music, with influences ranging from flamenco to Latin jazz through the tarantella. "Music from the South", in the words of Enzo Cioffi and Claudio Bellato, both composer.

The SOLO ACOUSTIC CONCERT, an ambitious solo performance of guitar and voice, where melting between genders combined to virtuosity provide a great show.

The DUO with virtuoso percussionist Loris Lombardo.
©Claudio Bellato 2015-2020 --- webmaster callas63